UA Students Receive U.S. Fulbright Program Awards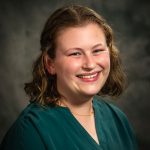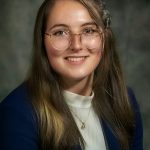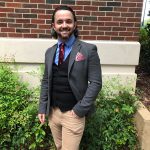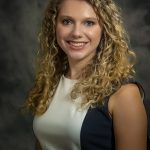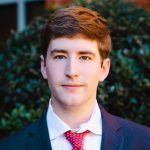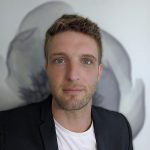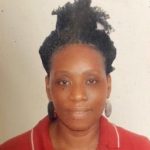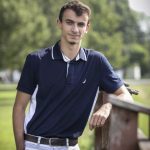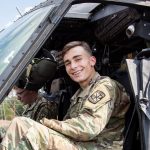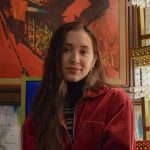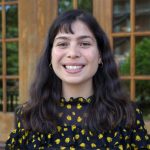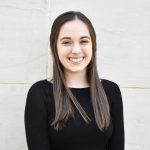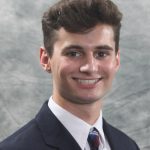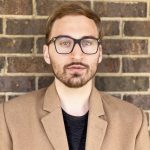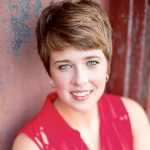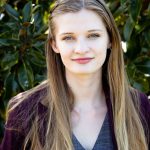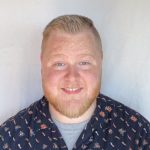 by Diane Kennedy-Jackson
Publications Coordinator, Division of Community Affairs
Tuscaloosa, Ala. – The University of Alabama is celebrating student achievements in the Fulbright Program. Five University of Alabama students have received Fulbright Student Research Awards and 10 have won Fulbright English Teaching Assistantship (ETA) Awards for the 2022–2023 academic year. Three students have won Fulbright Summer Study Awards to Canada. Additionally, four students were awarded alternate status in this year's competition and may have the opportunity to serve abroad if more funding becomes available or if a finalist is unable to participate. They are Makenna Berry (Israel), Castiel Lisko (Romania), Marco Pflanzen (Colombia) and Declan Smith (Ireland).
"The Fulbright Program offers extraordinary opportunities for our students to deepen and expand the global learning experiences that they have on campus or through study abroad after they graduate. Our students' time researching or teaching during their Fulbright year abroad has lasting impacts on their personal and professional lives," said Dr. Teresa Wise, associate provost of international education and global outreach. "The cross-cultural dialogue and daily experiences that they share with the people of their host country help to build a better and a more peaceful world for us all. Congratulations to all of our winners and alternates."
Fulbright is the most prestigious U.S. international exchange program, offering opportunities for students, scholars and professionals. The Fulbright Award of the U.S. Department of State offers one-year grants for independent study and research and for English teaching assistantships overseas. The highly competitive program selects approximately 1,500 award recipients from more than 11,000 applicants each year. The University of Alabama has received national recognition as a Top Producing Institution for Fulbright U.S. Students five times in recent years.
"Our Fulbright team is proud to introduce each of these honorees to the public and recognize the international resources on the UA campus that prepared them for success in international academic engagement," said Dr. Beverly Hawk, director of global and community engagement at the Center for Community-Based Partnerships. "Their Fulbright Awards are opportunities for them to share their U.S. culture and build ties with the people in their host communities."
Fulbright Student Research Award recipients:
Mathew Cieśla, of Northport, received a Fulbright Award in cognitive science to research "Early Neural Correlates of Adult Second Language Learning" at the University of Warsaw in Poland. He is a 2022 graduate with an interdisciplinary degree in psycholinguistics and foreign languages with studies in German and Polish. He is also an active contributor to the professional published literature in his field. He served as a mentor for students with autism spectrum disorder at UA-ACTS and as a volunteer at the UA Speech and Hearing Center summer clinic. His experience is drawn from research at the Jülich Forschungszentrum in North Rhine-Westphalia in Germany and professional work at Johns Hopkins Hospital in Baltimore.
Andrew Deaton, of Auburn, Georgia, received a Fulbright Award to research "The Czech Hussite Wars and the Rise of Modernity" at the Centre for Medieval Studies in Prague and the Dissident Networks Project at Masaryk University, Brno, in the Czech Republic. A doctoral candidate in history at UA, he is a Blount Scholars Fellow and holds a BA from the University of Georgia and an MA from UA. He studied the Czech language at the University of Pittsburgh and archival research at the Folger Shakespeare Library in Washington, D.C. His academic leadership has been recognized with the Max Kele Award of the European History Section of the Southern Historical Association.
Ihuoma Ezebuihe, of Washington, D.C., received a Fulbright Award to research "Translation and Validation of the Michigan Diabetes Knowledge Test (MDKT) in Nigeria" at the University of Nigeria, Nsukka, College of Medicine. She is a 3rd-year PhD student in nursing science at the Capstone College of Nursing at UA. She holds a master's in public health, a master's in community health and clinical doctorates in medicine and nursing practice. During her Fulbright year, she will serve as a bridge between medical professionals in the U.S. and Nigeria, translating the most widely used diabetes knowledge survey and education instrument into the Igbo language, spoken by 23 million Nigerians, and validating the psychometric properties of the translated instrument. She is a member of the Physicians Committee, American Public Health Association, The Transcultural Society of Nursing and Sigma Theta Tau, the international honor society of nursing. Through her work, she seeks to share with the health community in Nigeria an important tool, the MDKT, in a form that is accessible to many of the public in their language and with respect for their culture. After her Fulbright study, she will deposit her published results and training materials with the Michigan Diabetes Research and Training Center to support professionals seeking to expand the benefits of the MDKT in years to come.
Tegan Murrell, of Western Springs, Illinois, received a Fulbright Award to the University of Oslo, Norway, to study how trauma has passed across the generations among immigrants. A 2021 UA summa cum laude graduate in mathematics with a minor in creative writing, holding both a BS and MA, she will be engaging with her host community through poetry and sharing the experiences of her matrilineal Norwegian ancestry. An Honors College mentor and campus leader in the presentation of the written word, she will complete her poetry manuscript while serving in Norway.
Samuel Watson, of Hazel Green, received a Fulbright Award to pursue a Master of Arts degree in Korean Studies at Yonsei University in Seoul, South Korea. A 2022 Honors College graduate in computer science with a minor in Korean language, he now holds the distinction of winning four highly competitive national awards: the Gilman Scholarship Award, the Boren Scholarship Award, the Critical Language Scholarship Award and the Fulbright Award during his undergraduate years. At UA, he is a Coca-Cola First Generation Scholar, a member of the International Peer Advisory Council, an ESL language partner at Global Café and a member of the International Students Association. He is currently a Korean language trainer for the UA Critical Languages Center. In Korea, he has served as an ESL instructor in Namu Children's Center in Seoul and as a full-time English teacher at Ansan University. Through these studies at UA and in Korea, he has developed advanced language proficiency in Korean and a foundation in Korean studies to support his academic plan at Yonsei University.
---
Fulbright ETA Awards offer U.S. students the opportunity to serve in an English classroom overseas, assisting the teacher and exchanging culture with the people of the host country.
Fulbright English Teaching Assistantship Award recipients:
Judson Braly, of Fairhope, a 2022 graduate in history with a minor in civic engagement and leadership, will teach English in Kenya. During his time at UA, he served as battalion commander of Army ROTC, co-captain of the Ranger Challenge Team and assistant public affairs officer on the ROTC Public Affairs Team. Braly is currently an ambassador for the College of Arts and Sciences and has also served as secretary of the Undergraduate Historical Society and as a mentor in the UA History Peer Mentoring Program. In summer 2021, he participated in the USAFRICOM Volunteer Internship Program, where he served as narrator for the African Senior Enlisted Leaders Conference (attended by more than 20 African partner nations). Braly came to UA on an Army ROTC Three-Year (Active Duty) National Scholarship and will be commissioned as an Army aviation officer. Many Kenyans have excellent skills in English and Braly seeks to contribute to ESL classes for Kenyans who are seeking to build their international competitiveness by expanding their English fluency. Through his work, he will share his American culture and bring Kenyans into international training opportunities through cultural knowledge and language fluency
Nicholas Hayes, of Long Valley, New Jersey, a 2022 summa cum laude Honors College graduate with a BA in German with a minor in interdisciplinary linguistics and a BA in mathematics with minors in psychology and physics, Phi Beta Kappa member, has been selected to teach in Germany. With superior/distinguished fluency in German and work experience as a translator, tutor and teacher, he has speaking and writing skills that will make him an asset to his host school, language classroom and local community. A Boren Scholar (Tanzania), Hollings Scholar (environmental science) and Randall Research Scholar (four years), he has extensive leadership experience with the UA Environmental Council, the Journal of Science and Health at The University of Alabama (JOSHUA) and the Pediatric Brain Tumor Foundation, as well as TEDx University of Alabama. In addition to his selection for the Fulbright honor this year, he was chosen as one of 32 Americans to receive a Rhodes Scholarship for study at the University of Oxford in the United Kingdom. He is the 16th Rhodes Scholar in UA's history.
Sarah Homoky, of Kingsport, Texas, is a 2021 graduate in anthropology, biology and German, an Honors College Randall Research Scholar and a member of Delta Phi Alpha German Honor Society and Lambda Alpha Anthropology Honor Society. With advanced fluency in the German language, further developed through her experience in Germany with the prestigious GAPP program and a Bell endowed scholarship for an academic semester in Mannheim, she will teach in Germany.
Lauren L'Etang, of Northport, brings Spanish fluency, experience as a graduate teacher in the language classroom and a master's degree in Spanish linguistics to teach in Mexico. She is a 2019 summa cum laude Honors College graduate in Spanish and international studies with a minor in music. A Phi Beta Kappa member, Spanish interpreter at the UA Speech and Hearing Center and former AmeriCorps member, she has completed coursework in Latin American studies and intensive Spanish at Universidad de Belgrano (Argentina) and plans to share cultural treasures from her choral work and performances in Argentina and the U.S.
John "Jack" Lombardo, of Schenectady, New York, was selected to teach in Germany. A secondary education and German major, he plans to pursue a career in education. His campus activities include the UA rowing team, recruitment of its applicants and campus orientation for new members. Through his mentorship, he taught new students college skills and contributed to their success at the collegiate level. He is a member of Phi Sigma Pi National Honor Society. He has tutored German at Tuscaloosa Academy and among UA students. Through his academic study and his foreign exchange experience in Germany, he has developed German language fluency.
Marie Neubrander, of Baton Rouge, Louisiana, will teach in Taiwan. A UA Honors College student and Randall Research Scholar, she graduated summa cum laude in mathematics and computer science with a minor in economics. She is a co-founder of UA Planned Parenthood Generation Action (recipient of UA top student organization award) and is a member of The XXXI, an honor society that recognizes the most outstanding women at UA. She represented the Honors College as an ambassador to the public and potential students. She will use this experience as she represents U.S. culture in her host community in Taiwan.
Wesley Clay Richmond, of Cypress, Texas, a 2021 summa cum laude graduate in history with a minor in German, will teach English in Germany. His years on the Alabama campus included participation in the Million Dollar Band, service as an Al's Pals elementary school tutor and mentor, and translation volunteer for the Wendish Research Exchange. He has experience in Germany with a 2019 stay in Telgte, Nordrhein-Westfalen, sister city of his neighbor Tomball, Texas. Born in West Virginia, Richmond plans to share the Appalachian culture of his youth with his host city. His Fulbright in Germany will allow him to apply his advanced German language skills and share his well-rounded experience in American culture.
Channler Dakota Smith, of Town Creek, a 2022 graduate in electrical engineering with a minor in math who is active as a language partner and tutor in UA's Global Café, will teach in Taiwan. He has studied two years of Mandarin, has Chinese language skills assessed at intermediate and has engaged with language partners from China and Korea as a language partner for English learners for four years. Active in the Computer Science Club, Chess Club, Engineering Club and the Japanese Language and Culture Club, Smith has served as a mentor for many new students and international scholars. He has expanded his studies of Asian cultures and languages through his Gilman Award to Korea during his senior year. He anticipates expanding his fluency in Mandarin and developing his understanding of culture as he shares his own northwest Alabama culture with his students and community in Taiwan.
Bryan Winkler, of York, Pennsylvania, will teach in Spain. With his Master of Arts in Romance languages and a specialty in Spanish literature and his Bachelor of Arts in Spanish with a minor in global and cultural perspectives, summa cum laude, he brings exceptional preparation and academic maturity to his Fulbright service. He was recognized by UA with the Distinguished Undergraduate Scholar Award (highest scholastic average in the college) and the George Griffen Brownell Sr. Award for excellence in Spanish (best overall undergraduate student). He brings experience from his work as a graduate teaching assistant in the Spanish department, academic experience from conference presentations and his forthcoming publications in two academic journals, El Cid and Celestinesca, management experience as a resident advisor and international experience from his internship and studies abroad in Bolivia and Spain.
Leona Yeager, of Northport, will teach in Mongolia. An Honors College graduate and member of Phi Beta Kappa Honor Society, she holds degrees in international studies and interdisciplinary studies, summa cum laude, with a focus in international relations in Asia and interdisciplinary health sciences. She brings a certificate in teaching English as a foreign language and experience as a language partner, mentor and tutor through UA Global Café, the ESL program at Shelton State Community College, the UA Learning Initiative and Financial Training ESL and Math program, Tide Watch and Al's Pals. As a member of New College, she represented her program to the larger community and will take this experience to Mongolia, where she will share her U.S. culture as she learns from her host community.
---
Fulbright Award to Canada recipients:
Three UA students were awarded Fulbright Canada – MITACS Globalink Internships for summer 2022. The Fulbright-MITACS Globalink is intended for U.S. students to undertake advanced research projects in Canada.
Abigail Foes, of Rockford, Illinois, majoring in mathematics and chemistry with a minor in global health and the Randall Research Scholars Program and member of the UA Honors College, will be contributing to research in Quebec, Canada, titled "Monitoring exposure to food toxins using mass spectrometry."
Abbie Giunta, of Onalaska, Wisconsin, majoring in French and biology with a minor in the Randall Research Scholars Program and a member of the Honors College, will be contributing to research in New Brunswick, Canada, titled "Les instruments territoriaux en contexte de gouvernance locale / Territorial policy instruments in local governance context."
Anna Kate Manchester, of Brentwood, Tennessee, majoring in history and political science with a minor in the Randall Research Scholars Program and a member of the Honors College, will be contributing to research in Ontario, Canada, titled "Meaningful Stakeholder Engagement in Resource-Rich Communities: A Study of Global South and High North Cases."
UA Fulbright advisers Megan Legerski, Dr. Matthew Feminella, Dr. Beverly Hawk and Dr. Lucy Kaufman helped students polish applications for success in the national Fulbright competition. Students with an interest in applying for next year's Fulbright program can learn more at http://international.ua.edu and https://us.fulbrightonline.org, or email fulbright@ua.edu.