Community Affairs Homepage
2023 Realizing the Dream Events
The Realizing the Dream coordinating committee hosted the 34th Realizing the Dream events this Martin Luther King Jr weekend. This year's theme is Realizing the Dream Through Commitment and Sacrifice.
The annual Legacy Banquet took place Friday, January 13. United States Army Lieutenant General Russel L. Honoré (Ret) served as the keynote speaker. The Realizing the Dream Concert was held Sunday, January 15, featuring GRAMMY® Award-winning gospel artist/songwriter Tasha Cobbs Leonard.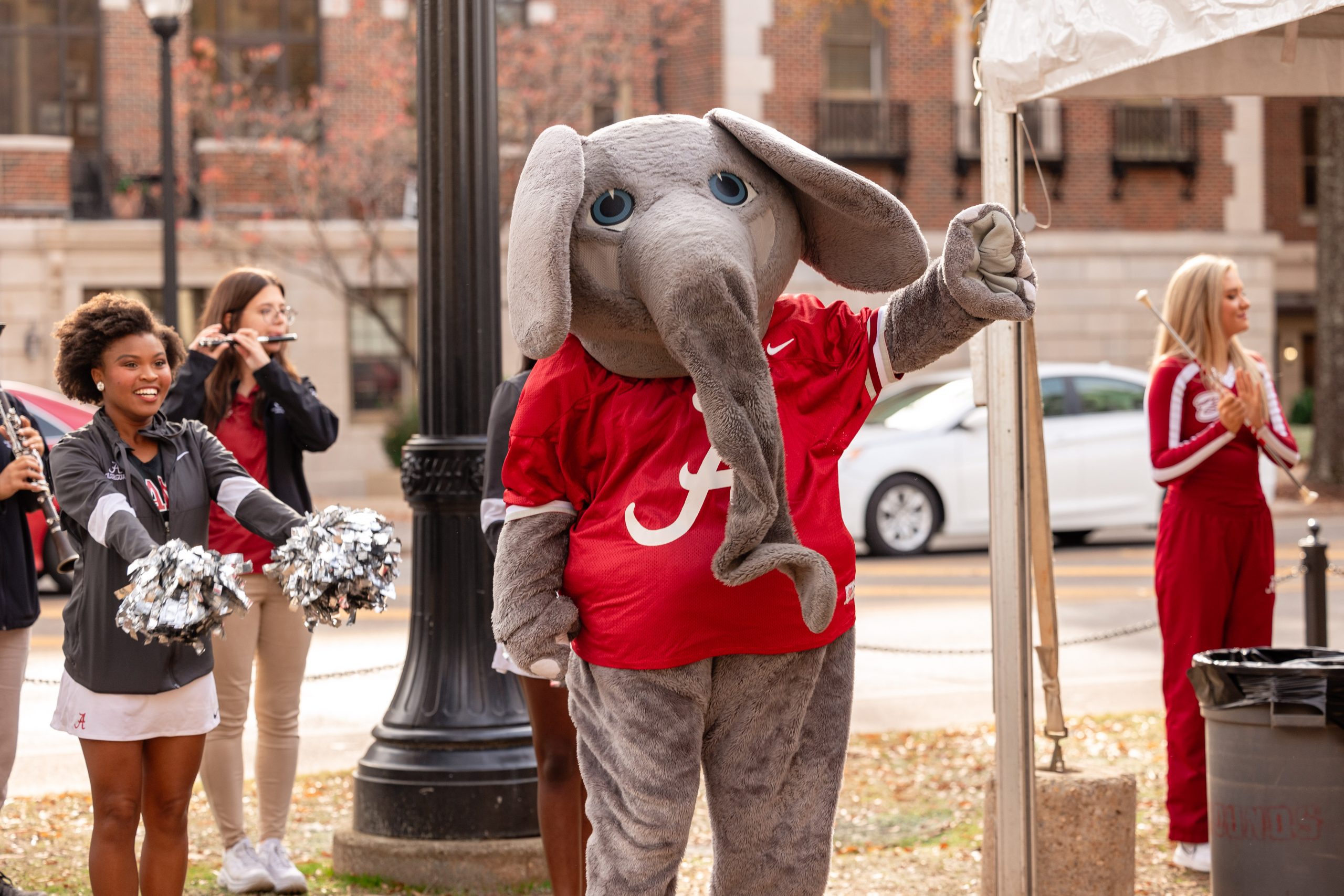 2022 United Way Campaign

The UA United Way Campaign leadership announced the 2022 campaign has reached 95% of the $405,000 goal. The campaign will continue through the end of the calendar year.

YOU Make UA Great
YOU Make UA Great took place on Monday, October 3. It was a campus-wide employee appreciation event and resource fair. All UA employees and their families were invited to come and enjoy food, live music, and games on the Quad. 
2022 Engagement Scholarship Consortium Conference
A large UA Delegation recently attended the Engagement Scholarship Consortium Conference in Athens, GA. The delegation included 10 faculty, 18 staff, and 6 students.
Council on Community-Based Partnerships
The Council exists to connect faculty, staff, students and community partners in research-based projects designed to solve critical problems identified collaboratively by community members and the University. All academic disciplines are represented on a Council made up of campus and community members.  
Crossroads Civic Engagement Center
The mission of Crossroads Civic Engagement Center is to develop engaged citizens for the State of Alabama and the world. We do this through teaching, research, and service focused on four civic pillars: values, knowledge, skills, and action.
Community Affairs Board of Advisors
Formed in early 2016, the Community Affairs Board of Advisors is comprised of young alumni who possess a commitment to community engagement and student success. 
Student Community Engagement Center
The mission of The University of Alabama's Student Community Engagement Center is to engage students and community partners in mutually beneficial partnerships to identify and address critical community opportunities by connecting engagement to the University's missions of teaching, research, and service.
Since 2006, the Council on Community-Based Partnerships has been recognizing innovation in community engagement at the Annual Excellence in Community Engagement Awards.
The Student Community Engagement Center houses student organizations from all UA colleges and schools that have demonstrated an interest in connecting their efforts to community engagement.
Dr. Samory T. Pruitt has been named president of the Board of Directors for the Engagement Scholarship Consortium, an international group of universities that promote engaged scholarship.
A Message from the Vice President
This message is intended for our friends and partners both on and off campus. We hope you will visit the site often, for it is our most important communication tool in our dual role as UA's leader in engaged scholarship and intercultural relations.
While the terms "scholarship of engagement" or "engaged scholarship" — the terms are interchangeable — has been around for years, they may not be familiar to everyone. First used by Ernest Boyer in a 1996 article published in the Journal of Higher Education Outreach and Engagement, Boyer sought nothing less than to redefine the role of higher education. He advocated a move away from scholarship as the "application of academic expertise" to a scholarship that creates partnerships between higher education and communities. He further argued that engaged scholarship integrates the often-conflicting faculty roles of teaching, research and service, seeing them instead as different aspects of a common purpose. Since Boyer, engaged scholarship has come to mean collaboration between knowledge professionals on campuses and the lay public for mutual benefit.
Community Affairs
250 Rose Administration
Box 870113
(205) 348-8376
(205) 348-4988
community.affairs@ua.edu